The MoVal team at your service
Tapio Rossi
CEO
Jyri Hytönen
Senior Business Development Manager
Our priority is to provide fast and friendly service to ensure outstanding customer satisfaction. Our team is here to answer any questions you may have.
Hanna Ekblad
Finance
The name MoVal is short for More Value, which is what the founder and CEO Tapio Rossi wanted to bring into the staffing & outsourcing business. For decades he had worked in different roles within the IT business and noticed the lack of quality in many outsourced hiring processes. To tackle this issue, Tapio started MoVal Oy in 2015. In 2017 Janne Snellman (Supercell CFO) became the chairman of the board, bringing in his valuable business insight and networks to speed up MoVals growth.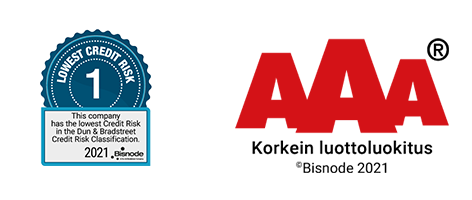 MoVals core idea is customer satisfaction: we go to great lengths to understand our customers business and hiring needs and we keep an active, personal relationship with our partners. All MoVal consults are screened thoroughly and tested in various ways to be sure they are the perfect fit both in skills and personality. We are passionate about quality and our goal is always to keep a 100% hit rate. This applies also to our consults: according to studies we have exceptionally high employee satisfaction (Fraix-Babuchon, Tampere University of Applied Sciences 2021). We provide our experts with best possible benefits and support to enable them to reach their full potential. We are pioneers of remote work and agile methodologies.
Our customers include global market leaders in telecommunications and we work with established large and enterprise sized listed companies in Finland and Sweden. We have the highest AAA credit rating from Bisnode. International credit reporting agency Dun & Bradstreet has listed MoVal as a class 1 company with minimum credit risk.
Just fill out the contact form or send us an e-mail and we'll get back to you! We promise to handle your personal information with care.