We are undergoing a digital shift in business even faster than before. Online networking, chats and video calls are now part of our everyday life. Even remote job interviews have landed into recruitment, so you are most probably going to encounter one, especially if you are applying a job from another country. So what does a good impression mean in a remote job interview? Is it even possible to create? One thing is sure. It is as important as in a live meeting but there are some points to consider that make you look more professional on the camera.
Our experienced recruiter and headhunter Eriika Kankkunen gives examples on how to make a good impression remotely in a job interview.
1. Preparation for video job interview
The best way to show your interest towards the company is to do research and familiarize yourself with the company and their values. Before job interview, study what kind of person they are looking for for the position and think beforehand, how you match these qualities and how you would answer to the most common interview questions. See examples from Harward Business Review.
Make sure you have working and stable Internet connection, espesially if you are doing a video interview from another country. You can use either your computer or mobile device but make sure you place it on a steady surface, so you get your hands free. Test your camera, microphone and headphones to minimize the risk of technical problems.
Be on time! It is part of making a good first impression even in remote job interview.
2. Outfit
Wear tidy clothes and modest makeup, if you wish. Don't make it over the top but don't show up in your pyjamas either. Follow the company on social media to get an idea of their working culture. Remember to avoid dense patterns and stripes as they can cause noise on the screen.
3. Location
Pick your location wisely. You don't want your possible new employer or yourself be disturbed by backround noise. It is not necessary to use a backround picture but the backround should be neutral and calm, so that it won't draw attention away from you.
You want to act professionally in a meeting, so you may want to show your face too. Make sure there is lot of light in the room and don't place the light source behind your back as it makes your face look dark. Sit in front of a window instead.
4. Video meeting
Self-regulation and self-awareness play a key role in remote meetings. In video interview you are talking to the camera, so keeping eye contact means looking at the camera. As the main focus is on your face, remember to smile and control your face expressions. It is easy to become careless when you are alone but the person on the other side of the camera can still see you. Turn off your mobile phone and draw your attention to the person you are talking to.
During video meeting you are not physically present in the same room, so starting the conversation may feel even harder. Try to come up with few topics beforehand to get the conversation going which let's you continue smoothly to the actual interview. Although you can't shake hands, introduce yourself. Particularly when you're having a meeting through camera, it is important to concentrate on your speech and tone of voice that it's pleasant, clear and slow enough to follow. Be honest and always give truthful answers to the questions.
5. Be yourself
The impression of yourself is given by how you appear on the camera. Act naturally and try to avoid any unnecessary wobbling. Sit straight to give competent and professional image. For some people, it might feel unnatural and strange to speak to the camera. In this case, it is a good idea to practise in advance. By placing a mirror behind the camera or recording your presentation gives you opportunity to analyze and correct any undesirable manners and feel more confident in the real interview situation.
Although you may feel nervous, don't push yourself too much and remember that the person behind the camera is also another human being. Be yourself and let the conversation flow naturally. We at MoVal are nice and relax people and we are here to make you success. Our aim is to create an open atmosphere where you can feel comfortable and show your full competence.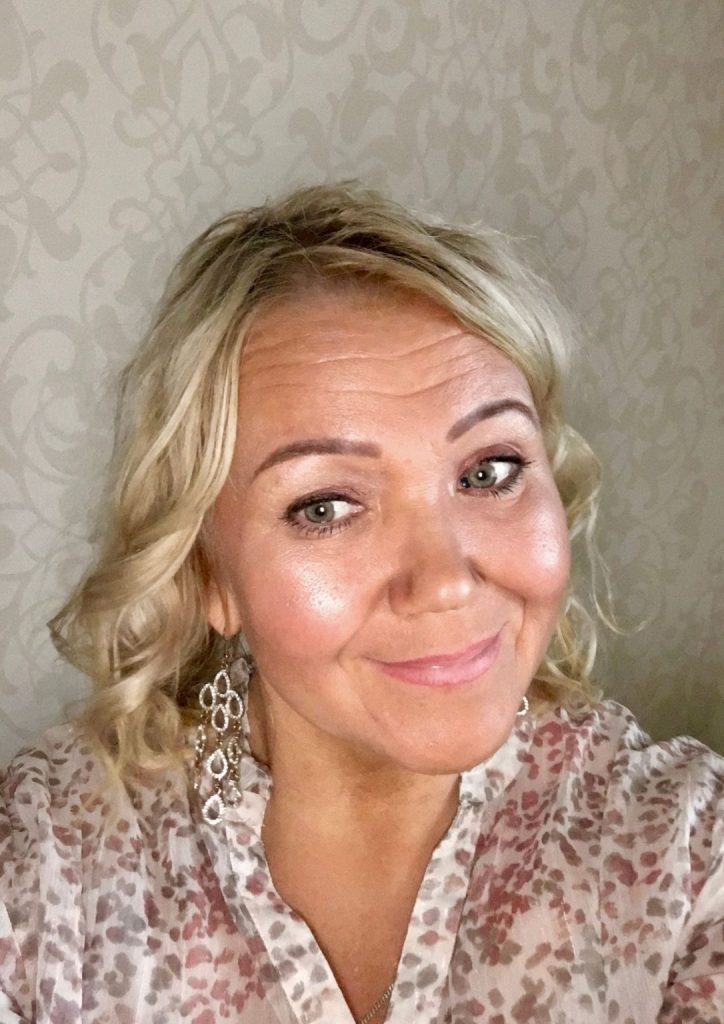 Eriika Kankkunen
TALENT MANAGER